Our customer propositions are powered by highly engaged teams. We employ ~8,500 colleagues across the business and operate around a simple, yet deeply held set of beliefs we call our winning behaviours. If we recruit the best talent and do an amazing job of engaging colleagues we will create excellent customer experiences every day.
Our winning behaviours
Winning
Can do spirit
Being at your best
Humility
Authentic
Safety and wellbeing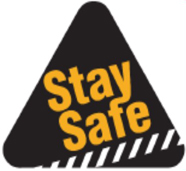 We start with a non negotiable stance on safety which is our first priority across the business. We hold a high standard and set it as a base target for all work locations to meet. We do not manage this by the average, as in the average we could have situations that aren't safe. We have been developing this safety approach into a broader agenda of wellbeing. We want colleagues to thrive at work and in their daily lives and we are working hard to create an environment that helps protect both our teams' physical and mental health.
Diversity and inclusion
At Wickes we believe that creating a more diverse and inclusive place to work benefits all parts of our business: enabling us to attract and retain great talent, improve the quality of thinking that we do and build a positive and inclusive culture that allows us to achieve success together.
We are proud to have been recognised for this in the Financial Times Global Diversity Leaders 2021, ranking as a top 10 UK retailer for D&I.
Wickes is a signatory to the British Retail Consortium's D&I Charter
We have five highly active, dynamic networks working across our diversity and inclusion agenda. These started as grassroots initiatives and are made up of people across the business who are committed to making a difference and helping the whole business to improve in a specific area.
The networks cover: BAME, Ability, Wellbeing, LGBT+ and Gender Diversity. They celebrate the traits and characteristics that make people unique and are helping us to make huge progress in creating environments where everyone can be themselves.
Each of the five networks has a Board sponsor, whose role it is to help the network to flourish and raise awareness across the business. Each Board sponsor leads regular Board discussions on their respective network to ensure all topics remain front of mind and to drive change.
Pipeline of skilled workers
At Wickes we are passionate about creating a great place to work and committed to providing opportunities for development and upskilling our workforce to best serve our customers. We have a focus on internal progression, a continued investment in talent development through our "Leadership, Effectiveness and Development Programme" and maximising the use of apprenticeships through the "Learn and Earn Apprenticeship Programme" which offers training and expert support to colleagues who are seeking to gain employable skills.
There are over 200 apprentices within the business and we have committed to delivering 200 apprenticeships every year from 2022. Wickes currently offer a number of Level 2 and Level 3 apprenticeships. In February 2021 we launched the Wickes Installation Apprenticeship scheme in response to the identification of a skills gap of kitchen installers and strong demand for skilled tradespeople.
Ethical labour practices
We are committed to ensuring there is transparency in our business and in our approach to ethical labour practices throughout our supply chain.
Our Code of Ethics reflects our commitment to acting ethically and with integrity in all our business dealings and relationships and we expect full compliance with it by colleagues, suppliers and business partners.
We maintain close relationships with suppliers of the products that we sell and only deal with those that can meet our high standards.  Suppliers must demonstrate that they operate ethically and in accordance with our standards that uphold human rights and safety, prohibit modern slavery and promote sustainable sourcing.
Our statement made pursuant to the Modern Slavery Act 2015, which contains further information, is available here.
If you're interested in joining our team we would love to hear from you. Find out more.