Our People pillar sets out our ambition to grow a modern, diverse and inclusive workplace where our colleagues can feel at home; to build an environment for our customers where we care for each other; and to support the communities that we serve.
Our customer propositions are powered by highly engaged teams. We employ ~8,100 colleagues across the business and operate around a simple, yet deeply held set of beliefs we call our winning behaviours. If we recruit the best talent and do an amazing job of engaging colleagues we will create excellent customer experiences every day.
Our winning behaviours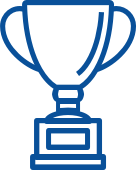 Winning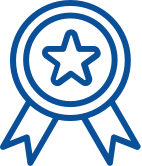 Can do spirit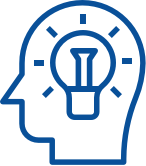 Being at your best
Humility
Authentic
Inclusion and diversity
At Wickes we're building a space where anyone - no matter who they are or where they're from - can feel at home.  This means that everyone can bring their authentic selves to work, knowing their safety, happiness and wellbeing is at the heart of our thinking.
We are proud to receive external recognition for our I&D work, featuring in the Financial Times Global Diversity Leaders 2023 list and ranking as the No.1 UK retailer in Stonewall's 2023 Workplace Equality Index
We work with partners such as Stonewall and Valuable 500 to encourage change, share knowledge and achieve ambitious standards. We are a founding member of Diversity in Retail and are a signatory to the Business in the Community Race at Work charter and the British Retail Consortium's Diversity and Inclusion charter, committing to share our learnings and data to support the wider retail community.
We believe that creating a more inclusive and diverse place to work benefits all parts of our business: enabling us to attract and retain great talent, improve the quality of thinking that we do and build a positive and inclusive culture that allows us to achieve success together. To drive greater change and build a more diverse and inclusive workforce, we are focused on three main goals:
Industry leading gender diversity across our leadership teams
Positive local impact through our community and charity partnerships
Connect young people with careers and skills in retail and DIY
Our six Inclusion and Diversity networks
Inclusion and diversity has grown organically over the last five years seeing a grassroots movement of six colleague-led networks develop and flourish.  These highly active, dynamic networks are made up of people across the business who are committed to making a difference and helping the whole business to improve in a specific area.
The networks cover: RAACE (Raising Awareness and Action of Cultural Ethnicity), Ability, Wellbeing, LGBT+, Balance for Better and Forward Focus. They celebrate the traits and characteristics that make people unique and are helping us to make huge progress in creating environments where everyone can be themselves.
Each of the six networks has a Board sponsor, whose role it is to help the network to flourish and raise awareness across the business. Each Board sponsor leads regular Board discussions on their respective network to ensure all topics remain front of mind and to drive change.
Safety and wellbeing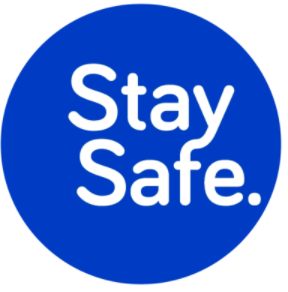 Managing risks and developing a great safety culture is a fundamental part of the way we do business.  Our safety culture is centred around commitment and care and we make it our priority to ensure that everyone who works and shops with us goes home safe and well every single day.   We have been developing this safety approach into a broader agenda of wellbeing. We want colleagues to thrive at work and in their daily lives and we are working hard to create an environment that helps protect both our teams' physical and mental health.
Building skills and creating opportunities
At Wickes we are passionate about creating a great place to work and committed to building skills in our communities and providing development opportunities for upskilling our workforce to best serve our customers.
We have a focus on internal progression, a continued investment in talent development through our "Leadership, Effectiveness and Development Programme" and maximising the use of apprenticeships through the "Learn and Earn Apprenticeship Programme" which offers training and expert support to colleagues who are seeking to gain employable skills.
We have over 200 apprentices within our business and we have a target of offering and supporting at least 200 Early Career places each year for the next three years. We currently offer a range of Apprenticeships from Levels 2 to Level 7 and were the first national retailer to launch an Installation Apprenticeship scheme in response to the identification of a skills gap of kitchen installers and strong demand for skilled tradespeople.
We were part of the Government's Kickstart programme, providing six month job placements for young people (up to the age of 25) who are currently on Universal Credit and at risk of long-term unemployment. We are also supporting the Government's Traineeship programme aimed at helping young people ( up to the age of 24 ) receive meaningful work experience with the aim that the skills and knowledge learned will lead to future permanent employment opportunities.
Supporting charities and local communities
We are incredibly proud of our support for charities and local community projects and we encourage colleagues to get involved with our communities through fundraising, volunteering and sponsorship.
Our Wickes Community programme enables our colleagues to support local community projects providing each store with a dedicated fund for product donations. In 2022 we supported just under 1000 projects. This could be providing a school with timber and soil to create a wellbeing garden, or a community centre or scout hut with pots of paint to brighten a room. In 2023 we are trialling a colleague volunteering programme in 2 regions and our support centre.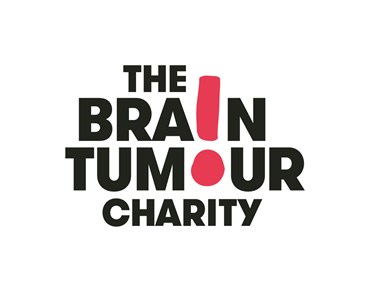 Our partnership with YoungMinds came to a close at the end March 2023. This was hugely successful and we raised £2.3 million with in-store activities, online donations and colleague challenges. This has made a huge difference to what was a small charity and is now recognised as a large charity.
The Brain Tumour Charity is our new charity chosen by our colleagues in January 2023. Our ambition is to support the partnership across stores and support centres as we pledge to raise £2 million by April 2025.
The Brain Tumour Charity is the largest dedicated funder of research into brain tumours and the only charity in the UK to help everyone affected on all three fronts: research, awareness and support.
Committed to saving and improving lives, they're moving further, faster to help every single person affected by a brain tumour. They're set on finding new treatments, offering the highest level of support and driving urgent change - and they're doing it right now. Because they understand that when you, or someone you love, is diagnosed with a brain tumour – a cure really can't wait. To find out more about The Brain Tumour Charity, visit: thebraintumourcharity.org