At a glance
2019 revenue
£0bn
+7.7% from last year
2019 operating profit
£0m
+35% from last year
ESG
0%
of K&B projects waste recycled
Why invest?
Our business has a compelling investment case centred around five key areas.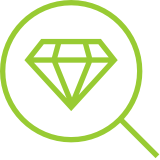 Distinctive and hard to replicate customer proposition
Understanding the customer is at the heart of everything we do:

For Local Trade we save them time and save them money with a simple scheme -Trade Pro – 10% of anytime with no minimum order value
For DIFM we inspire, offer advice, are one partner to manage their project end to end and provide a quality installation with guarantee
For DIY we offer simplicity, value and convenience

Our best in class service for DIFM customers has not come overnight – it's taken years to refine and develop and is now repeatable, successful and importantly trainable with new members of our team.
Uniquely balanced business
Revenues are split evenly between three customer segments – Local Trade, Do-it-for-me and DIY retail. This provides not only greater resilience to customer trends, but importantly greater exposure to the growth sectors of Local Trade and DIFM
As a result, we do not face any specific competitors, but a wider competitive set with a large market to go after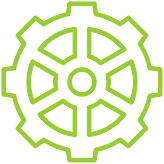 Low cost and efficient operating model
All three customer routes of Local Trade, DIFM and DIY Retail are underpinned by the same products driving operational efficiency
We have a right sized store estate with 96% of our stores contributing to profit in 2019
Our stores hold an average 9500 lines so we can swiftly flex to fulfil greater choice for customers with a broader range online and through our online instore service (OLI)
Our stores underpin the digital journey as 95% of our sales touch the store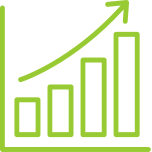 Proven levers for growth
Whilst the Home Improvement has been growing at a sales CAGR of 2.5%* we have been growing ahead of that, and have plans to continue to grow and take share from our key growth drivers which include:

Digital capability – continued development of a seamless offer
Winning for Trade – TradePro growth
Accelerating DIFM – natural growth extensions
DIY Category wins – getting out fair share in underweight categories
Store Refits – High ROCE refreshes
Enhanced store model – laying the foundations for future growth

We ensure growth is delivered responsibly. The responsibility to back our people, to support the communities we serve and to minimise our impact on the environment.
Strong cash generation and capacity for shareholder returns
Wickes is a well-invested business with stores in most major catchments 

With growth likely to come from digital, capex is unlikely to exceed depreciation for the foreseeable future

Stockturn is roughly in line with the payment cycle, so the business is working capital neutral

As a result, cash inflows broadly match post-tax profit

Dividends and demerger costs are likely to absorb cash flows for the first couple of years